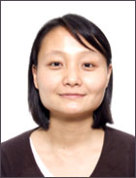 Greetings!
Thank you for visiting me here.
Hoping for your support to my work and dream to continue...
About Me:
My Life Story in Short:
I am a Chinese independent documentary filmmaker working closely with Chinese and American local communities. In my documentaries, I often apply a participatory approach to empower my subjects to voice their opinions about central topics. I aim to encourage a dialogue about encountering challenges in personal identification, cultural preservation, and modernization in the cross-cultural world. My works have been shown on Link TV Network (US), UK Chinese Channelk, in the Libary of Congress along with various international film festivals, conferences and community centers. The Rural China Education Foundation has recently selected my documentary Mosuo Song Journey as the 1CCare Package for Rural Teachers. 1D

I have also been active in teaching media arts to different communities, especially to youth, in China and US. Recently, I co-founded the STAR Visual Center, teaching media literacy and holding media empowerment programs for refugee and immigrant children in Buffalo, NY.

Currently, I am pursuing my Masters of Fine Arts Degree in media arts production at the University at Buffalo where I teach immigration and film. I have also taught documentary production and basic video production for undergraduate students.

My Films:

FLAGS:
RATINGS: This film needs help to be rated.
Would you rate it now?
Read reviews about this film
WRITTEN AND GIFTED BY THE SUPPORTIVE AUDIENCE.