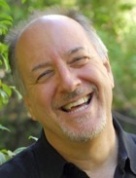 Greetings!
Thank you for visiting me here.
Hoping for your support to my work and dream to continue...
My Films:
Unconditional Love - E...

A Marvelous Power - Bo...

Stillness is You - Dee...

Returning Home - Tu We...

Walk On - Jyoti ( Alch...

The Welcoming- Michael...

Be Here Now- Ram Dass,...

The End of Suffering -...
FLAGS:
RATINGS: This film needs help to be rated.
Would you rate it now?
Read reviews about this film
WRITTEN AND GIFTED BY THE SUPPORTIVE AUDIENCE.