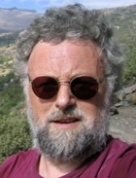 Welcome to the culture unplugged film festival. Here is another chance to see my film THE TIBETANS A LIFE IN EXILE. I hope you enjoy the film and that you will recommend it to others who might be interested in this subject, Please don't hesitate to contact me if you have any questions or comments. Thank you Robb
About Me:
My Life Story in Short:
I was born in England and have lived for many years in Ireland I have been making films about the Tibetan and Irish cultures since 2003.
My Films:
The Tibetans.A Life in...
FLAGS:
RATINGS: This film needs help to be rated.
Would you rate it now?
Read reviews about this film
WRITTEN AND GIFTED BY THE SUPPORTIVE AUDIENCE.