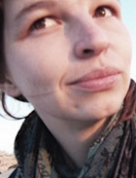 thank you for being interested in my work. I hope to share with you some ideas and thoughts. Please, feel free to contact me if you have any further questions or comments!
My Films:

FLAGS:
RATINGS: This film needs help to be rated.
Would you rate it now?
Read reviews about this film
WRITTEN AND GIFTED BY THE SUPPORTIVE AUDIENCE.