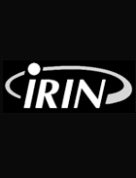 Integrated Regional Information Networks (IRIN)
Greetings!
We are a news agency focusing on humanitarian stories in regions that are often forgotten, under-reported, misunderstood or ignored.
About Me:
About IRIN
IRIN is an award-winning humanitarian news and analysis service covering the parts of the world often under-reported, misunderstood or ignored.

It delivers unique reporting from the front lines of humanitarian action to over a million online readers.

IRIN exists to make a difference. According to a 2008 survey by the global marketing research company ACNielsen, IRIN is the premier online humanitarian news source for people who describe themselves as having a "strong impact on humanitarian issues". Its reports are used directly in planning, advocacy and policy development.

The survey also found that when it comes to keeping abreast of humanitarian news and issues, IRIN's coverage was preferred to its closest rival, BBC Online, by a ratio of 4 to 1.

IRIN—standing for Integrated Regional Information Networks—has its head office in Nairobi, Kenya, with regional desks in Nairobi, Johannesburg, Dakar, Dubai and Bangkok, covering some 70 countries. The bureaus are supported by a network of local correspondents, an increasing rarity in mainstream newsgathering today.

The service is delivered in English, French, and Arabic, through a free email subscription service, and social media syndication.

IRIN was launched in 1995, in response to the gap in humanitarian reporting exposed by the Rwandan genocide and its aftermath. It is an editorially independent, non-profit project of the UN Office for the Coordination of Humanitarian Affairs (OCHA), funded entirely by voluntary contributions from governments and other institutions.

IRIN helps make a difference in three key ways:
* Humanitarian decision-makers better allocate resources
* Relief workers are better informed
* Media and the general public become aware and engaged

The IRIN audience can be split into three main professional groups: just over half are in the humanitarian sector, followed by academia—think-tanks and researchers—and finally the media, which typically use IRIN as a reference.

At its core, IRIN's coverage is about how people's lives and livelihoods can be better protected. That means providing sustained rather than parachute reporting, informed analysis, and a voice to those at the sharp end of circumstance.

As the news service of the aid industry, IRIN operates like a regular news operation, but with the advantage of privileged access. That gives a unique close-up perspective on the humanitarian enterprise, on-the-ground reporting on crisis and vulnerability, and early warning on brewing emergencies.

IRIN 19s editorial team bring a huge range of experience, diversity and multimedia skills to bear—with a product range that spans text, film, radio, photography and hard-copy publications.

The global text service produces over 400 reports a month, with correspondents in crisis spots from Afghanistan to Somalia. IRIN also has dedicated coverage of climate change and food security, and a specialist HIV/AIDS service, PlusNews.

The film unit, with numerous awards already under its belt, has been named a Webby honoree in recognition of its excellence.

IRIN's Somali radio station, without fanfare, has for the past two years broadcast on short-wave into the country. A 2009 listeners' survey found that 71% of those polled across Somalia—in both urban and rural settings—tuned in daily.

IRIN is a remarkable success which, with strong donor support, has defined and successfully occupied a unique niche. By listening to its readers, it continues to evolve and contribute to better-informed and more effective humanitarian action.
My Films:
The Colonel (Heroes of...

From North to South: S...

The Long Journey Home ...

Peace Under Fire: Suda...

The Eighth Plague: Wes...

Lentils in Nepal (Food...

Rice in Madagascar (Fo...

The Reverend (Heroes o...

The Prison educator (H...

Natural Disaster: The ...

Cassava in Cote d'Ivoi...

The Gathering Storm - ...

Our Bodies...Their Bat...

Aftershock: Rebuilding...

Fields of Fire: Cluste...

The TV presenter (Hero...

Hungry For Help: Food ...

The Professor (Heroes ...

The Motivator (Heroes ...

Wheat in India (Food v...

Bittersweet Harvest: A...

The Catholic Bishop (H...

The Sex Worker (Heroes...

Razor's Edge: The Cont...

The birth of South Sud...

Uganda's Forgotten Eme...

In Search of stability...

Losing Hope - Women in...

Malaria : Killer Numbe...

Deadly Catch: Lake Vic...

Somalia: A State of Ne...

The Activist (Heroes o...

Gem Slaves: Tanzanite'...
FLAGS:
RATINGS: This film needs help to be rated.
Would you rate it now?
Read reviews about this film
WRITTEN AND GIFTED BY THE SUPPORTIVE AUDIENCE.