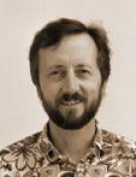 Interviews with 'Ordinary' Spiritually Awakened People
Thank you for visiting me here.
Hoping for your support to my work and dream to continue...
About Me:
About BatGap
Ordinary people everywhere are undergoing a shift to an Awakened state of consciousness which is transforming their understanding of themselves and the world. For some, this shift has been abrupt and dramatic. For others, it has been so gradual that they may not have realized it has occurred. Such shifts, or "awakenings," are not new: Christ spoke of the "Kingdom of Heaven within," Buddhists speak of Nirvana, Zen masters of Satori, Hindus of Moksha, but these traditions generally regard these states as rare and difficult to attain.

Many people are therefore skeptical of claims of higher states of consciousness. They find it hard to believe that apparently ordinary friends and neighbors might be experiencing something extraordinary. Maybe they expect Enlightenment to look as remarkable on the outside as it is reputed to be on the inside.

This show will attempt to dispel skepticism and misconceptions by week after week, allowing otherwise ordinary people to relate their experience of spiritual awakening. The terminology is tricky, because there are no universally agreed upon definitions to describe this experience. Also, enlightenment is not something that an individual person "gets". It's not even something that the mind can grasp. It's an awakening to that which contains the mind and all other things. So it's not surprising that language is inadequate to convey it.

Perhaps those listening to these interviews will become convinced, as I am, that genuine and permanent spiritual awakenings are not just a pipe dream, but are real and are becoming relatively commonplace. Feel free to pose and discuss questions brought up on the show, both in this blog and in its related chat group. I'll invite interview guests to join so that you may chat with them directly.

BatGap's intention is to inspire and inform. We are not in a position to endorse any of our guests' teachings, practices, healings, etc. We encourage you to discriminate carefully and make your own decisions before signing up for any retreats, sessions, or healings.
My Films:
Eric Isen - Buddha at ...

Francis Bennett - Budd...

James Waite - Buddha a...

Steven Winn - Buddha a...

Gary Weber - Buddha at...

Ishvara - Buddha at th...

Kosi - Buddha at the G...

Anadi - Buddha at the ...

Connie Huebner - Buddh...

Amoda Maa Jeevan - Bud...

Radhanath Swami - Budd...

Leslie Temple-Thurston...
FLAGS:
RATINGS: This film needs help to be rated.
Would you rate it now?
Read reviews about this film
WRITTEN AND GIFTED BY THE SUPPORTIVE AUDIENCE.