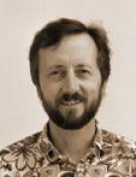 Greetings!
Thank you for visiting me here.
Hoping for your support to my work and dream to continue...
My Films:
Ishvara - Buddha at th...

Connie Huebner - Buddh...

Amoda Maa Jeevan - Bud...

Gary Weber - Buddha at...

Eric Isen - Buddha at ...

Steven Winn - Buddha a...

Francis Bennett - Budd...

James Waite - Buddha a...

Kosi - Buddha at the G...

Radhanath Swami - Budd...

Leslie Temple-Thurston...

Anadi - Buddha at the ...
FLAGS:
RATINGS: This film needs help to be rated.
Would you rate it now?
Read reviews about this film
WRITTEN AND GIFTED BY THE SUPPORTIVE AUDIENCE.