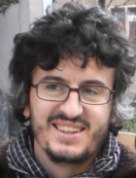 Greetings!
Thank you for visiting me here.
Hoping for your support to my work and dream to continue...
My Films:

FLAGS:
RATINGS: This film needs help to be rated.
Would you rate it now?
This film is programmed to be screened on:
(12:00 AM GMT)
This festival is programmed daily.
Watch this film any time within 24 hours.
This festival is programmed daily.
The last screening of this film was on .
Festival closing date is January 5, 2017.
You may find this film in the archive
which will be relaunched here at this venue,
on the festival closing date.
Read reviews about this film
WRITTEN AND GIFTED BY THE SUPPORTIVE AUDIENCE.