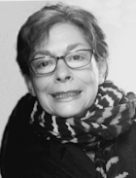 What people say about TASHI JONG....
"Visually stunning, this video enriches the mind and refreshes the soul...In today's world where millions of refugees face the extinction of their traditional cultures, the story of the people of Tashi Jong is inspiring and instructive." Dr. Joanna Macy, Buddhist Scholar & Author

"The film Tashi Jong has continued to be a wonderful way to show Tibetan arts, culture and life as envisioned by the 8th Khamtrul Rinpoche. Please know you have my full support for this important project." ~ Tsoknyi Rinpoche, 2013

"Tashi Jong is above all a love poem to the indomitable spirit of the Tibetan people." Stephan Bodian, Yoga Journal

"Lovingly filmed, this video contains wonderful scenes of ordinary life of a monastery in exile..." Tricycle Magazine
About Me:
My ongoing and current work...
In April of 2013, I created the Tibetan Video Preservation Project (TVPP), a nonprofit organization (awaiting 501c3 status). TVPP is archiving and preserving over 100 hours of videotapes documenting a wide range of Tibetan topics recorded in the San Francisco Bay Area, India, Bhutan and Tibet (from 1992 to 2013 by TibetanVideoProject).

TVPP recently edited a 3 DVD set of 5 hours documenting San Francisco Bay Area Tibetan events highlighting local activism and culture. Our current project is the Tashi Jong Digital Archive, devoted to digitizing and organizing all 50+ Hi8 videotapes recorded at Tashi Jong/Khampagar Monastery in India 1992 and 1994. Under the direction of Tsoknyi Rinpoche, this rare collection of video documentation will become part of the Tashi Jong/Khampagar Monastery's permanent archives.

Eleven hours of Cham Dances (Sacred Dance) from the Celebration of the Anniversary of the Birth of Guru Rinpoche filmed at Tashi Jong are being preserved. In addition to being permanently housed at Tashi Jong/Khampagar Monastery, the archive collection will be accessible as a resource for future generations of Tibetans, cultural anthropologists, filmmakers, students and anyone interested in Tibetan Sacred Dance. When the 1998 award-winning documentary TASHI JONG: A Traditional Tibetan Community in Exile is re-issued on DVD, extended selections from the Sacred Dance ritual will be included as extras.

Current Tashi Jong President Tsoknyi Rinpoche, who began his education at Khampagar Monastery at Tashi Jong at the age of 13, expressed his encouragement: "Please know you have my full support for this important project. I understand the tapes are beginning to deteriorate and need to be digitally preserved for the benefit of future generations…The film Tashi Jong has continued to be a wonderful way to show Tibetan arts, culture and life as envisioned by the 8th Khamtrul Rinpoche." ~ Tsoknyi Rinpoche



How did I become a filmmaker?
Although my professional life was that of a psychotherapist and I had never made a film before, I had long-standing interests in Tibetan Buddhism, Buddhist psychology and the world of direct cinema. In 1982, two years after the 8th Khamtrul Rinpoche, the beloved founder of Tashi Jong, passed away, I was travelling in Northern India and visited Tashi Jong where I was deeply touched by the living spirit and devotion of this remarkable exile community. Ten years later in 1992 I met then Tashi Jong President Choegyal Rinpoche while he was visiting the United States. Although not a filmmaker at the time, I was so inspired by his concern for the preservation of Tibetan culture and heritage in exile, that I volunteered to travel to Tashi Jong to document a particular cycle of Sacred Lama Dances that are performed every twelve years.

In 1994, I again traveled to Tashi Jong, living and working there for six weeks, documenting the daily life and rituals of the lay and monastic community. It is now the twenty-year anniversary of the completion of filming; I maintain ongoing relationships with members of both the lay and monastic communities. Never did I imagine that twenty years later the story of Tashi Jong would be as relevant today as it was then, and that the film would launch me into a second career devoted to covering Tibetan culture and issues.

In 2005, I traveled to Tibet with Tsoknyi Rinpoche and film director Victress Hitchcock as part of the 4-person crew of the beautiful and informative feature length documentary "BLESSINGS: The Tsoknyi Nangchen Nuns of Tibet," narrated by Richard Gere. I am associate producer on the recent feature documentary "WHEN THE IRON BIRD FLIES: Tibetan Buddhism Arrives in the West," again directed by Victress Hitchcock.
I serve on the boards of Bay Area Friends of Tibet and Committee of 100 for Tibet.

My Films:
TASHI JONG: A Traditio...
FLAGS:
RATINGS: This film needs help to be rated.
Would you rate it now?
This film is programmed to be screened on:
(12:00 AM GMT)
This festival is programmed daily.
Watch this film any time within 24 hours.
This festival is programmed daily.
The last screening of this film was on .
Festival closing date is January 5, 2017.
You may find this film in the archive
which will be relaunched here at this venue,
on the festival closing date.
Read reviews about this film
WRITTEN AND GIFTED BY THE SUPPORTIVE AUDIENCE.